As Iraq has recovered towns and cities formerly under ISIS control, they had immediate problems with Shi'ite militias carrying out often violent purges against the Sunni population, particularly those with suspected familial ties to ISIS members. Iraq was struggling to get a handle on this, and now seems to be making it official policy.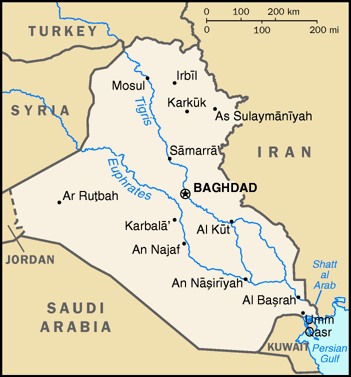 Security officials are now confirming that they have made it part of official policy in "liberated" towns to expel such families outright, with the families of over 200 suspects already chased out. Reporters in the area described members of local security forces writing "there is no place for you among us" on the homes of expelled people.
Interestingly, this appears to be yet another case of Iraqi ministries not being on the same page, as the Displacement Ministry issued a statement slamming forced expulsions in general as "oppressive" and in violation of the Iraqi constitution. They said they had no information one way or another about the ongoing efforts of security forces.
Yet the efforts are far from secret, with the mayor of Hit, Muhannad Zbar, openly confirming that 170 families have been given until Monday to get out of town, and that he was willing to empty half the city if needed to get rid of people with such links to ISIS.
This is just the start of the problem, however. Expelled from their homes, families are finding themselves similarly unwelcome in neighboring government-held districts, and in the long run most are expecting to have to flee back into ISIS territory just because they have nowhere else to go.
That's bound to bolster ISIS forces, as they civilians will realize that as Iraqi offensives continue, the number of unliberated places they can go is shrinking, and they will need to defend what is left of their territory, whether they are ideologically in line with ISIS or not, for lack of alternatives.
Last 5 posts by Jason Ditz