The David Albright group the Institute for Science and International Security (commonly referred to as ISIS until recently) has issued a report claiming that the  P5+1 has been granting "secret exemptions" to Iran related to the nuclear deal implemented back in January, and is doing so with an eye toward keeping Iran in compliance.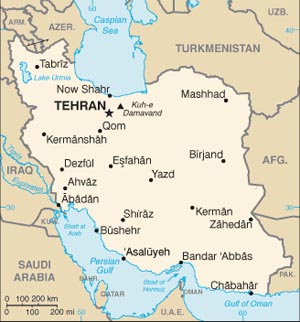 The report alleges that the exemptions are "in Iran's favor," including exempting waste from Iran's limits on 3.5% low-enriched uranium, and allowing Iran to store some 50 tonnes of heavy water in Oman in excess of the 130 tonne limit they are allowed at their production facility.
Despite spinning this as being done for Iran's sake, the heavy water claim is actually to keep the P5+1 in compliance with the deal, as the pact obliges them to buy Iran's excess production of heavy water, and none of them were prepared to buy the water at the time. The US had previously purchased heavy water from Iran, but Congress is aiming to prevent further purchases.
And despite spinning the claim that the heavy water "can be used in nuclear weapons production," that is demonstrably not the case. Heavy water has some uses in nuclear research and was to be produced by Iran for their Arak reactor, to create medical isotopes. Under the deal, the design of the reactor is to be changed, and Iran guaranteed international markets for the water produced.
White House officials insisted that any claims that Iran was not in compliance with the P5+1 nuclear deal were false, though they offered no details on a particulars alleged in the "ISIS" report. Even if everything alleged was true, it would pose no nuclear proliferation risk.
Last 5 posts by Jason Ditz