For the past few years, long-standing neighbors Iraq and Syria have had a common border only on paper. In practice, ISIS has controlled materially the whole border, with Kurdish factions holding a bit of territory in the far north.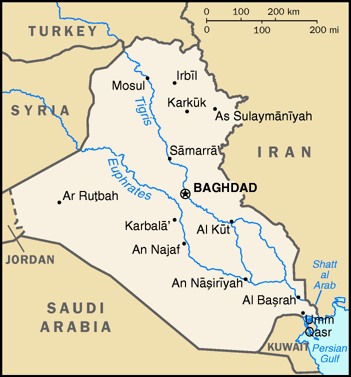 The southernmost border crossing, at al-Tanf, ultimately fell out of ISIS control, however, giving a US-backed rebel force control inside Syria, linking two mostly empty parts of desert in a non-ISIS manner. Syrian Foreign Minister Walid al-Muallem is in Iraq today to talk about the future.
That future includes the possibility that the Iraqi and Syrian governments might ultimately end up in control of the Iraq-Syria border, and that between them they might want to negotiate some sort of deal on common border security.
Both sides are eager to hammer out something on the post-ISIS border situation, and while details are still pretty scant, the Iraqi government issued a statement saying it was vital to make such a deal as "our heroic forces get closer to the border with Syria."