Speaking today in an interview on his country's requests for the US to extradite cleric Fethullah Gulen, Prime Minister Binali Yildrim claimed he was "heartbroken" by the US reaction to the request, saying he didn't understand why the US didn't immediately send Gulen on request.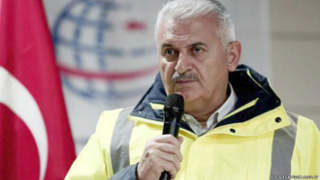 Yildrim insisted that the evidence was "crystal clear" that Gulen was behind the coup, and said the longstanding US-Turkey alliance should trump "procedural matters" like having actual extradition hearings within the US about whether or not to send Gulen to Turkey.
Turkey reportedly filed some "evidence" along with their request to the US, though US officials have since insisted they want conclusive evidence of Gulen's guilt before they are willing to extradite him. Turkish officials don't appear to have been forthcoming, instead just warning bilateral relations are at risk.
Even during the coup, President Erdogan was claiming that it was being run from Pennsylvania, where Gulen is presently living. Gulen has denied any involvement in the coup, and issued his own statement repudiating the effort. Despite that, the post-coup purge has swept up tens of thousands of people accused of being supporters of Gulen.
Last 5 posts by Jason Ditz