The attacker who killed a Catholic priest at the church in the northern French community of Saint-Etienne-du-Rouvray was well known to police, according to prosecutors familiar with the situation, and was the subject of close monitoring by police.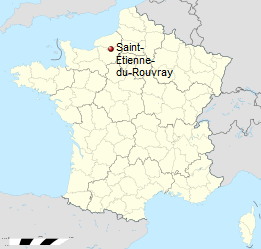 The man, identified as 19-year-old Adel Kermiche, slit the throat of 85-year-old Fr. Jacques Hamel before being killed by police when he attempted to leave the church. He reportedly took credit for the attack on behalf of ISIS. ISIS issued their own statement crediting the attack to their "soldiers."
At the time of the attack, Kermiche was the subject of ongoing police monitoring, and was forced to wear an electronic tracking device after having been twice arrested in the past year for attempting to go to Syria to join ISIS.  He was also reportedly under "house arrest."
Kermiche was in fact reported to still be wearing the electronic tracking device during the attack on the church. In addition to being armed with a knife, he was reported to have had a non-functional "old pistol," as well as something wrapped in aluminum foil meant to give the appearance of a bomb.