In a 346-115 vote, the Turkish parliament has approved a three month state of emergency across Turkey, the first time such a state will be applied over the entire nation. The vote grants sweeping new powers to President Erdogan, who had already centralized an unprecedented level of power before the failed coup.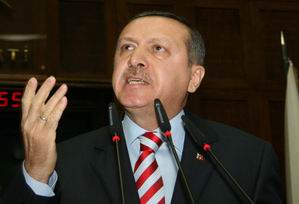 The new powers aim to facilitate the expansion of the ongoing purge against broad swathes of Turkish society, allowing longer detention for suspects without charges, and for Erdogan to effectively rule by decree on several issues, without parliament approval.
Beyond that, the state of emergency allows the government to effectively ignore human rights law entirely, with the constitution only limiting them to the extent that there are limits in place from international treaties. Turkey's withdrawal from the European Commission on Human Rights today suggests that they are planning to pare down such limits.
Turkish officials insisted that they hope the state of emergency will be cancelled within 40-45 days, though it was passed for a three month term. Legally, states of emergency in the country are limited to a maximum of six months.
Turkey has repeatedly imposed a state of emergency in the Kurdish southeast of the country, but has never done so nationwide.
Last 5 posts by Jason Ditz