The official death toll of Friday evening's attempted military coup in Turkey has risen throughout the weekend, with the most recent figures saying over 290 people killed in the fighting, and 1,400 others wounded.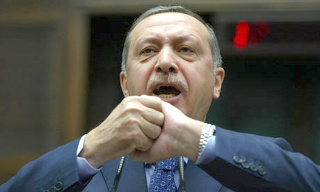 The toll included over 100 troops who were claimed to have been part of the failed coup, along with a number of police who fought against them, and a considerable number of civilian bystanders caught up in the chaos.
Either way, Turkish state media is now quoting military leaders as confirming that they are once again fully under the command of the Turkish government. A massive purge of all military officials even suspected of involvement is already underway.
The exact scope of the failed coup remains somewhat unclear, however either way the attempt has failed. For now, it seems to have left President Erdogan in an even stronger position than he already was in, to the point that some have accused him of orchestrating the whole incident just to consolidate power.
Last 5 posts by Jason Ditz