At least 22 people were killed and dozens wounded today in a series of Syrian airstrikes against the al-Qaeda held town of Darkush, in the Idlib Province. The Syrian Observatory for Human Rights suggested a child and seven women were among the slain.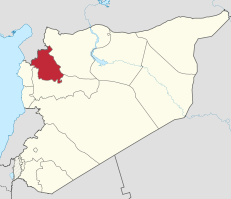 Darkush is along the border with Turkey, and reports suggest that several of the wounded were taken across the border to receive treatment. Turkey has generally supposed the al-Qaeda-led rebel coalition that controls Idlib Province.
The airstrikes were during the last day of Eid al-Fitr, and launched despite Syria's assurances of a nationwide ceasefire during that period. Though strikes were down in some parts of the country, the Eid ceasefire never really fully took hold, and in the north in particular, targeting of al-Qaeda continued.
Al-Qaeda's Nusra Front, over the course of 2016, has gained considerable territory, seizing territory deep in the Aleppo Province, including parts of Aleppo itself, along with reclaiming a town in the Latakia Province recently.
Last 5 posts by Jason Ditz