Over the weekend, the Obama Administration presented the massive Saturday night ISIS attack in Baghdad as something that only "bolstered" America's resolve to win the war militarily. Today, Deputy Secretary of State Tony Blinken insisted that it wasn't just about resolve, that the bombings themselves were a sign of America's military success.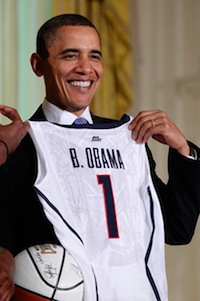 The Baghdad bombings killed 215 people and wounded 175 others. A number of children were among the slain. The largest attack was a suicide bombing against a major Shi'ite shopping district, which was crowded because of the breaking of the Ramadan fast.
Blinken argued that the US war is going so well, with the US beating them by "every single measure," that ISIS is launching even more attacks than ever, saying the attacks too are "a measure of the success we're having" in defeating them militarily.
The argument has been a common one among US officials throughout recent wars, particularly when they aren't going so well. The Pentagon has similarly presented the large number of Taliban attacks in Afghan as a sign of progress regularly over the last decade and a half, despite the war clearly getting worse and worse throughout.
US officials have begun using the argument more and more not just in Afghanistan, but in the ISIS war as well, suggesting that they're making the same "this war is going to get worse and last forever" progress in this open-ended conflict as well.
Last 5 posts by Jason Ditz