Facing ever-growing pressure from the Israeli High Court, Israeli Prime Minister Benjamin Netanyahu today agreed to allow Palestinians to build some 600 homes in an Arab neighborhood of East Jerusalem, setting off a flurry of outraged condemnation from members of the far-right coalition government.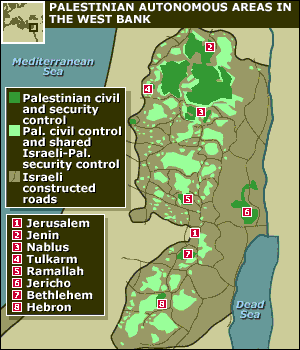 Jerusalem Affairs Minister Zeev Elkin insisted that any new Arab buildings anywhere in metro Jerusalem were unacceptable, because it is the government's goal to "maintain a Jewish majority in the capital." Netanyahu had tried to convince the court there was a secret justification to ban all Arab construction, but the courts rejected this.
They also apparently wouldn't have found the real reason, overt discrimination, acceptable, and that's really riling up the pro-settler groups in the government, with Education Minister Naftali Bennett in particular concerned that allowing the Arabs to build there would create a contiguous Palestinian territory in the northern West Bank, making it harder to deny them statehood.
Much of the current Israeli government is opposed to a Palestinian state under any circumstance, and several have argued for full annexation of the West Bank. The far-right government has repeatedly approved new settlements in the occupied territory, particularly in East Jerusalem, in an effort to undermine the Arab population that lives there.
Last 5 posts by Jason Ditz