A pair of Afghan suicide attackers today attacked a major convoy of Afghan police buses carrying a large group of newly graduated cadets, killing at least 34 people. 30 of them were identified as "officers," with the other four apparently civilian bystanders.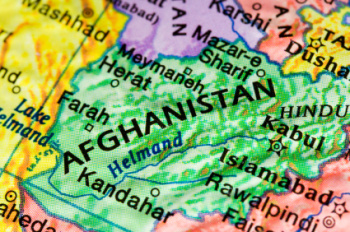 One of the suicide attackers was said to be in a vehicle full of explosives, while the other was apparently on foot with a suicide charge. The buses were headed to Kabul from the west at the time of the attack, along the road from Kabul to Wardak.
According to Taliban spokesman Zabiullah Mujahid, the attacker on foot struck first, and then the car bomber rammed into the the convoy as the emergency services arrived to tend to the wounded, a common strategy for such attacks.
Afghan President Ashraf Ghani condemned the attack as a "crime against humanity," and said he is launching an investigation to see how the Taliban managed to find out about the convoy in advance to launch such a coordinated strike.
Last 5 posts by Jason Ditz