In an early morning speech after the referendum had Britain vote to leave the European Union, Prime Minister David Cameron announced his intention to resign from office by October's Conservative conference, saying that the country needs "fresh leadership" after the vote.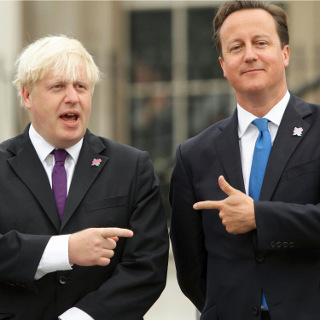 Cameron has been facing calls to resign for awhile, with many seeing him as having mishandled the "Brexit" by threatening a withdrawal vote during negotiations with the EU, then campaigning heavily against it, and then losing that vote.
Cameron further indicated that Article 50 measures to withdraw from the European Union won't begin to be implemented while he's still in office, saying he believes that his successor should be the one to handle that process.
Early indications are that former London Mayor Boris Johnson is virtually the PM-apparent at this point, as another Conservative Party member, and the one that had led the campaign in favor of leaving the EU. Johnson is seen as a smaller government conservative, a significant shift from Cameron, and while he will doubtless face challenges before Cameron is out, it's hard to imagine him not being the front-runner.