After a suicide bombing which Jordanian officials blamed on ISIS forces from Syria, the government announced it is closing its last entry point for refugees from Syria. Jordan has mostly limited refugee flow into the country throughout the war.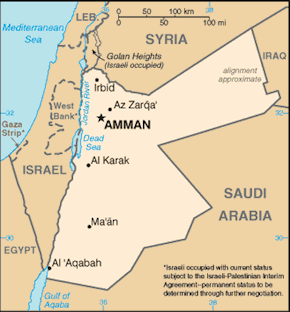 The suicide car bombing attack killed six people, including four border guards, and wounded 14 others. Officials didn't offer any evidence that ISIS was involved, and Foreign Minister Nasser Judeh insisted it just "doesn't take much imagination" to know it was ISIS.
King Abdullah II vowed to "respond with an iron fist" after the attack, and declared the border region a "military zone," which is raising concern as to how humanitarian aid will be delivered to some 64,000 Syrian refugees in the area.
There has been no claim of responsibility for the attack, which would be unusual if indeed it was ISIS. Usually they are eager to claim not just their own attacks, but some attacks that they didn't have anything to do with.