According to a report from the Syrian Observatory for Human Rights, Turkish border troops attacked a group of Syrian refugees near the border village of Khirbet al-Jouz over the weekend, opening fire on the people trying to cross the border and killing 11, including four children.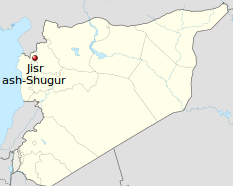 Reports of Turkish troops opening fire on refugees to keep them from crossing the border are not new, and as usual the Turkish military denied the claims, though they died confirm shooting at people trying to "cross the border illegally."
Several groups in the area confirmed the incident, with Human Rights Watch calling the "indiscriminate warfare" against refugees "truly appalling." They reiterated that there have been past reports of Turkish troops shooting at the refugees as well.
Early in the Syrian Civil War, Turkey accepted millions of refugees fleeing the violence, though in recent months, with growing pressure from the European Union to keep those refugees out of Europe, Turkey has almost entirely sealed the borders, leaving refugees in many cases trapped in shrinking areas along the border.
Last 5 posts by Jason Ditz