The mass detention of fleeing Fallujah civilians by Shi'ite militias loyal to the Popular Mobilisation Forces (PMF), including the Badr Brigade, are "difficult to prevent," according to Iraqi Interior Minister Mohammad al-Ghabban.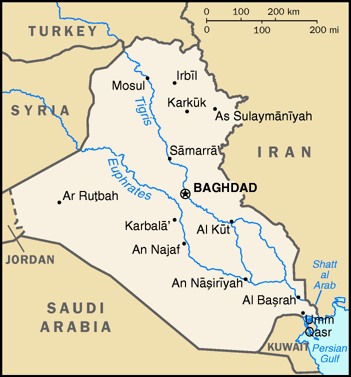 Ghabban, who like many top MPs is also a high-ranking member of the Badr Brigade, says he has seen no indication that any Iraqi police were directly involved in the torture and murder of Fallujah civilians, and that anyone found responsible would be "referred to court."
At the same time, Ghabban insisted that it was extremely difficult to prevent such incidents, and that he had no way of guaranteeing that addition abuse of Fallujah civilians wouldn't happen. He insisted that it was "very difficult" for militia to tell the difference between civilians and ISIS, and that people shouldn't jump to conclusions.
Early reports indicated that over 600 civilians had been "disappeared" by the militias, taken to a part of a military base they control. Dozens have turned up dead, others have shown signs of heavy torture, and many more remain missing. Since the reports emerged, Iraqi troops have also begun mass detentions of civilians on "suspicion."
Last 5 posts by Jason Ditz