47 passengers were kidnapped today by militants in Afghanistan's northern Kunduz Province, on the outskirts of the provincial capital, when gunmen forced a bus to pull over and made off with the passengers, the second such incident in Afghanistan in the past two weeks.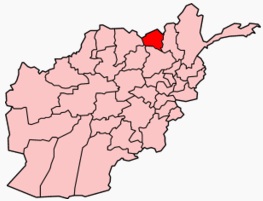 The passengers were taken to Uqtash, a town in Kunduz that is under the control of the Taliban, though it has not yet been confirmed if the Taliban were responsible for this particular kidnapping, as they didn't issue a claim of responsibility like they usually do.
The previous mass kidnapping targeted buses ferrying Afghan troops and other government employees, and it was them who were targeted by the kidnappers. It is unclear who the passengers on today's bus were, however.
Afghan President Ashraf Ghani has expressed annoyance at the recent kidnappings, saying they "overshadow the recent economic development," and that he has ordered the Interior Ministry to "pay serious attention to the safety of the highways."
Last 5 posts by Jason Ditz