Iran's Foreign Ministry rejected the US State Department's annual report, which accused Iran of being the "top state sponsor of terrorism," saying that the accusations of Iran supporting Palestinian groups merely amounted to supporting the fight for freedom.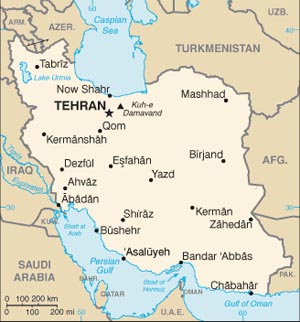 "The legitimate struggle of nations which are occupied are not examples of terrorism," insisted Foreign Ministry spokesman Hossein Ansari, who went on to insist that the US had itself provided "destructive support for terrorist groups" across the region.
The State Department report didn't offer a lot of details to support the labeling of Iran as the "top" terror state, mostly focusing on past support for Palestinian groups and their involvement in the war against ISIS in Iraq and Syria.
For the most part, the terror sponsors list is a political tool rather than a practice report, including only a handful of nations annually, all of whom the US doesn't get along with. Making Iran the "top" nation is virtually obligatory, since Israeli officials constantly refer to it as such, and not doing so would've sparked a new row with Israel.
Last 5 posts by Jason Ditz