A day after reports that US airstrikes in and around the Syrian city of Manbij had killed at least 15 civilians, Pentagon officials still aren't confirming the incident, but are suddenly talking up Manbij as a big threat that needs attacking.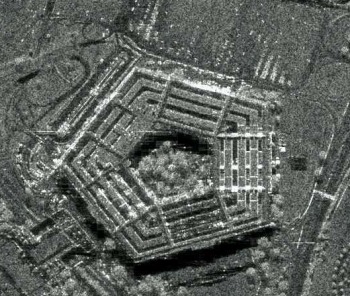 Secretary of Defense Ash Carter told reporters today that the US knows there is "external plotting from Manbij city," and that ISIS is using it as a base to hatch plots against the US homeland, saying attacks on it are "essential and important."
Carter offered no evidence for this claim. The US is backing the "Syrian Democratic Forces" in attacking the area on the ground. This force is overwhelmingly the Kurdish YPG, though the US insists that the specific troops attacking Manbij have an unusually high number of Arabs, an attempt to placate Turkey, who has warned against Kurdish expansion across the Euphrates.
Generally speaking, the Pentagon's rules of engagement require targets to be of some specific threat to justify attacks in which civilians may be killed. Carter's comments, then, are an effort to lay the groundwork for an excuse for yesterday's attacks, as the concerns about the civilian toll continue to mount.
Carter and other Pentagon officials have increasingly issued broad, unspecific statements of threats from areas being targeted, not just in the ISIS war but in Afghanistan and in drone wars elsewhere.
Last 5 posts by Jason Ditz