In his latest telephone conversation with Secretary of State John Kerry, Russian Foreign Minister Sergey Lavrov says he once again emphasized Russia's desire to get the US to agree to "joint actions" against al-Qaeda's Syrian affiliate, Jabhat al-Nusra.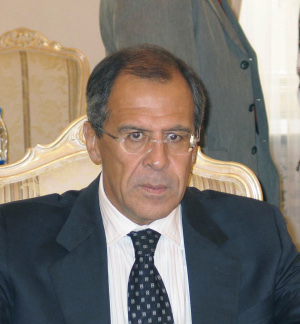 Lavrov conceded in the post call statement that the Russians had been raising that possibility for awhile, and said that the topic was a "focal point" of the conversation this time. The growth of Nusra was similarly discussed in a call last week.
US officials confirmed the conversation took place but didn't mention any topics of discussion. The US has previously denied any consideration of a joint offensive against al-Qaeda, and similarly ruled out any cooperation with Russia on any operation in Syria.
As Nusra continues to grow, however, this may increasingly become America's problem too, despite a number of US-backed rebel factions in Syria also being close allies to al-Qaeda. Russia announced last week it was halting unilateral action against Nusra at the behest of those rebels, and the US hasn't launched any new strikes against them in some time either.