Israeli Prime Minister Benjamin Netanyahu surprised many today when he announced that his government is ready to hold talks on the basis of the Arab Peace Initiative, over 14 years after the initiative was first introduced.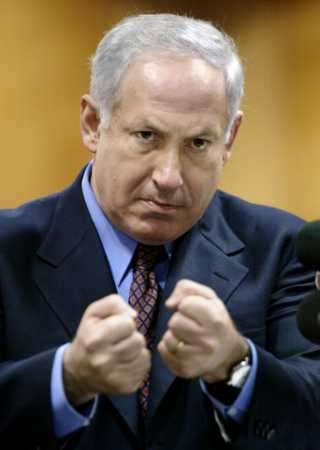 Netanyahu didn't endorse the initiative in his comments, but did say that it included "positive elements" and could serve as the basis for "constructive negotiations with the Palestinians." Israel suspended the last peace talks in early 2014, after reneging on a prisoner release.
Only last year, Netanyahu deputy Silvan Shalom had declared the Arab Peace Initiative "unacceptable" and insisted no Israel government would ever accept it as the basis for the peace process. The plan offers Israel normalization with the Arab world in return for Palestinian statehood and a negotiated resolution of long-standing disputes, including the Palestinian refugee issue.
Netanyahu had also criticized the plan in the past, insisting there were many Israeli "red lines" that the offer crossed. Yesterday's statement by over 200 retired Israeli security officials, which urged the acceptance of the peace initiative, likely played a role in the sudden change of heart.
Last 5 posts by Jason Ditz