It's Friday, it's Iraq, and there's still no vote on the cabinet nominated over a month ago. That means mass protests, and as with recent weeks, the rallies centered around the walled-off Green Zone, with many protesters forcing their way in, and some said to enter the prime minister's office.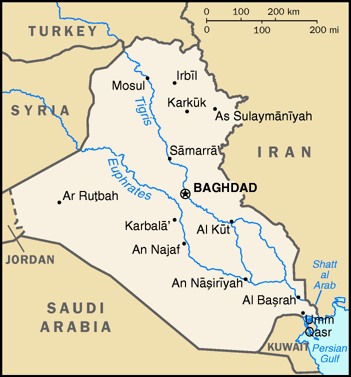 Iraqi military and police forces, which had been massed in the Green Zone since the last time protesters forced their way in, responded with tear gas and live ammunition, wounding at least 58 and according to some reports killing several civilians.
The government also imposed a city-wide curfew until further notice, and while reports were that by the evening the protesters had left the Green Zone, the capital remains on lock-down, adding further to the unrest in the city.
Key Shi'ite cleric Moqtada al-Sadr, who has been backing the protests for months, condemned the use of live ammunition against the demonstrators, declaring "curse the government that kills its children in cold blood."