A group of ISIS fighters armed with AK-47s today attacked the al-Furat cafe in the Iraqi city of Balad, just north of Baghdad, killing at least 16 people and wounding over 20 others. The cafe was the headquarters of Iraq's Real Madrid fan club.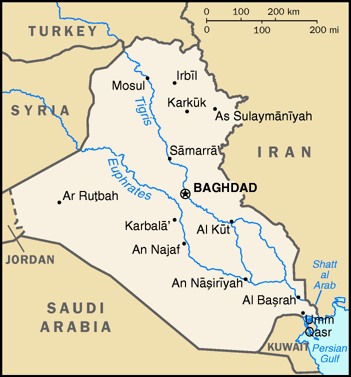 This isn't the first time ISIS has attacked fans and players of soccer, and indications are that the cafe was explicitly attacked because of its connection to the Western soccer team, with one official noting of ISIS "they don't like football."
Attacks on sporting events have been common for Islamist factions across the region, with many having the perception that sports fans are less devout to their religion because of their backing for a sports team. While most commonly targeted at soccer, the most popular sport in much of the region, in Pakistan this has seen Islamist groups attacking cricket players and fans.
Real Madrid expressed sadness at the loss of life, and vowed to show solidarity with the Iraqis killed in the attack, announcing they will wear black armbands during a Saturday match against Deportivo de La Coruna in mourning over the incident.