Pentagon officials today claimed that a US drone strike against al-Shabaab fighters, meant to "support" Ugandan ground troops in the country, killed at least five fighters from the Islamist group, just west of Mogadishu.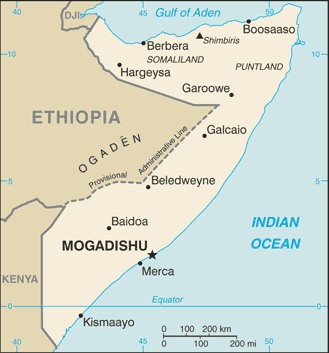 Pentagon spokesman Capt. Jeff Davis said that US ground troops were "nearby," but not directly involved in the fighting, and rather that they were just acting in an advisory role in helping the Ugandan troops in their offensive.
Al-Shabaab, however, contradicted the report, saying that no one was killed in the US drone strike, and also reporting that US ground troops were in fact present during the fighting, and were "repulsed" by the al-Shabaab forces at the checkpoint.
The US is estimated to have around 50 ground troops active inside Somalia, and has embedded them with several different nations involved in the ongoing African Union military operations in the country. The Pentagon has repeatedly downplayed the activities of the troops on the ground.
Last 5 posts by Jason Ditz