ISIS has done a lot to advance the narrative that its front-line soldiers are all willing and able to fight to the death rather than risk capture. And while that's true in some cases, for a group with an estimated 25,000+ fighters and a large number of other workers spanning both Iraq and Syria, not everyone is going to fight to the death.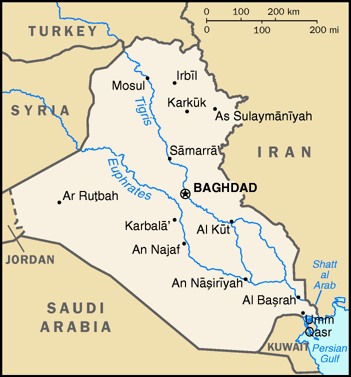 But what happens when they're captured? So far there's been no set strategy, with the fall of villages leading to widespread looting, torture, and summary execution of suspected ISIS sympathizers. Needless to say, that's not a viable strategy for the entire ISIS caliphate.
Yet there's been no planning beyond that, with the US only insisting they "don't want them," and are only interested in capturing a few high value detainees. Iraq's government is a mess of human rights abuses, as is Syria's, and the other US-backed factions, like the Kurdish YPG, don't have the capacity to hold thousands of captives, nor likely the inclination to do so over the long term.
Human rights groups are expressing growing fear about what comes next, if indeed ISIS is overrun, and some are pointing to the early days of the US occupation of Afghanistan, where hundreds if not thousands of captive Taliban and Taliban suspects were just suffocated to death or shot as a simpler option to dealing with a prisoner.
Iraq detained some 1,870 people in the fall of Ramadi, and even there the concerns are already growing about the large number of apparent civilian captures, and reports of detainees being tortured into confessing to being ISIS members.
Ramadi was a big city, but only nominally under ISIS control, and fights in places like Mosul or Raqqa would yield tenfold increases in "suspects." With all present indications being that anyone captured is going to face torture, execution, or both, a lot of people in ISIS-held regions are going to have all the more reason to fear their towns being "liberated."
Last 5 posts by Jason Ditz