According to the Syrian Observatory for Human Rights, a Syrian airstrike against the town of Binnish, in the Idlib Province, killed at least 10 people and wounded a number of others. Among the slain was a local militant commander.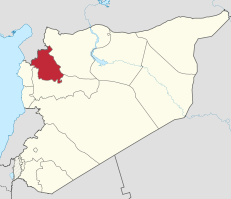 Binnish is just outside of the provincial capital of Idlib. The province is ruled by a coalition of Islamist rebel factions, dominated by al-Qaeda's Jabhat al-Nusra. Syrian forces recently took territory along the Latakia-Idlib border, but have not pushed into the province itself.
Reports so far haven't detailed who all the casualties in the strike were. Rebels have repeatedly complained about attacks in Idlib violating the ceasefire, since some parties of the Islamist coalition are parties to the ceasefire.
At the same time, Nusra was explicitly excluded from the ceasefire, with the whole point being that both they and ISIS could be targeted with impunity by both factions. Many rebel groups objected to this, however, as Nusra was been allied pretty closely with a lot of other rebel groups throughout the war.
Last 5 posts by Jason Ditz