Chinese fighter jets were scrambled today to respond as the USS William P. Lawrence, a guided missile destroyer, came within 12 nautical miles of the Fiery Cross Reef, a reef in the South China Sea whose ownership is disputed.
P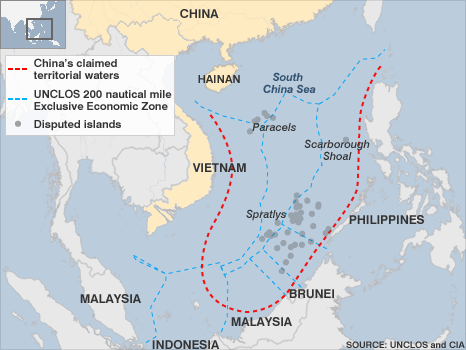 entagon spokesman Bill Urban said that the ship was sent to the reef specifically to "challenge excessive maritime claims" by China, saying they are inconsistent with international law, and that the US is "entitled" to sail through the area.
Secretary of State John Kerry, by contrast, insisted there was no intention to challenge anyone, and the ship was just passing through the area in a "regular process" of ships going to and fro. He said this after the Pentagon had already affirmed the move was an explicit challenge.
China's Foreign Ministry complained the ship entered Chinese waters, a fact likely not supported by international law, as manufactured islands and built up reefs generally do not extend maritime borders. At the same time, with the US deliberately being confrontational in the matter, it's unsurprising that China objects to it.
Last 5 posts by Jason Ditz