Often blamed throughout the 14+ year NATO occupation for growing violence in Afghanistan, the Pakistan-based Haqqani Network is being blamed for growing aggressiveness in the Taliban in recent months, with US and Afghan officials saying they believe Haqqani family members are increasingly "calling the shots."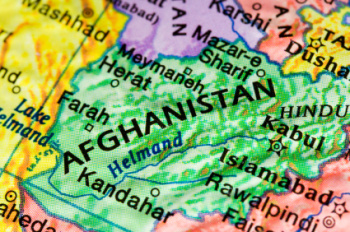 Sirajuddin Haqqani is now reported to be a deputy within the Taliban organization itself, and US officials claim he is effectively running the group's entire military operations, as well as having growing influence over the appointment of Taliban governors in captured territory.
Though reports do appear to confirm Haqqani has been given an important post in the Taliban leadership, so far the US claims of exactly how much power he has seem speculation, and are tailor-made for the US and Afghan governments to blame neighboring Pakistan for recent military woes.
Throughout the NATO occupation, Pakistan has regularly been singled out as to blame for Taliban victories, citing the number of Taliban leaders hiding in Pakistan. At the same time, the US has previously leveraged Pakistan's influence over parts of the Taliban to kickstart peace talks when it has suited them, only to point the finger at Pakistan again if the talks fail.
Last 5 posts by Jason Ditz