Responding to Iran's public calls for UN intervention after the US Supreme Court signed off on the seizure of nearly $2 billion in Iranian central bank assets to pay victims of a 1983 bombing in Beirut, Lebanon, UN officials are saying they are open "in principle" to mediating.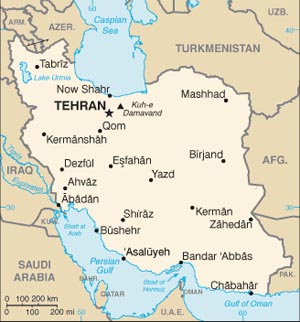 UN spokesman Stephane Dujarric says that Secretary-General Ban Ki-moon's office is "always available" in any matter, provided both parties request it.. The US, however, doesn't seem likely to accept UN involvement, with the State Department saying there is "no need."
State Department spokesman Mark Toner insisted that the Supreme Court ruling complies with international law, irrespective of it being so extremely rare for a nation to suspend sovereign immunity and seize another nation's central bank's assets.
Iranian officials have called the seizure blatant theft, and indeed US law in several places would make such a seizure impossible. This seizure was ultimately a special case, requiring multiple presidential interventions and an act of Congress.
The case has implications on multiple fronts, both because of a sovereign immunity bill in Congress that might open the Saudis up to similar lawsuits, and because Iran and the US are already in a dispute surrounding the US failure to unfreeze Iranian assets, as required by the P5+1 nuclear deal.
Last 5 posts by Jason Ditz