Warplanes, apparently from the Syrian military attacked a pair of towns in al-Qaeda's Idlib Province today, hitting marketplaces and killing over 50 people, including a number of civilians according to reports from the Syrian Observatory for Human Rights.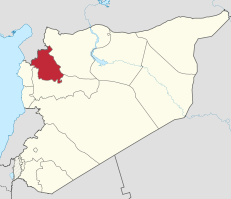 The larger of the two attacks targeted Maarat al-Numaan, which is along the frontier with Syria's Latakia Province, and is expected to be among the first targets in a push into Idlib Province. 37-44 people were killed in the attacks, according to various reports.
A second attack targeted nearby Kafr Nubl, and killed at least 10 people, though in both cases the death toll is expected to rise. At least five children were reported killed in this strike, against a town near Maarat al-Numaan.
The attacks are likely a first strike ahead of a ground offensive, meant to soften up security in the area. Rebel groups were condemning the attacks as a violation of the ceasefire, but al-Qaeda's Nusra Front is not a part to the ceasefire to begin with, so attacking their territory isn't banned.
Last 5 posts by Jason Ditz