The annual human rights abuses report from the US State Department has singled out Israel for its excessive use of force against Palestinians in the occupied territories, noting that around half of the Palestinian "attackers" killed weren't actually attacking anyone.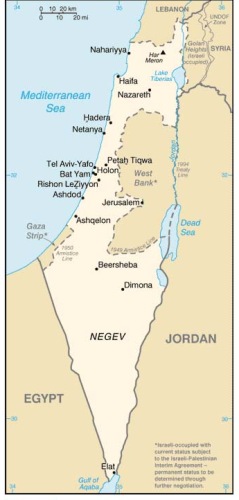 The report cites 149 Palestinians killed by Israeli forces in 2015, noting that only 77 actually launched attacks, and that the rest were killed at demonstrations or during "routine operations," and that many posed no threat when they were killed.
The report also criticized the policy of "arbitrary arrest and associated torture and abuse, often with impunity," by the Israeli military. It comes just weeks after Sen. Patrick Leahy (D – VT) asked the State Department to investigate Israel for human rights abuses.
The State Department almost certainly doesn't intend to respond to Leahy's request, which is related to US law banning the provision of military aid to militaries known to commit gross violations of human rights, but the annual report underscores how well aware the administration is of Israel's abuses.
It's not unusual for the annual report to criticize Israel's human rights situation, particularly as it relates to the occupied territories, and probably doesn't portend any real policy changes. Despite this, Israeli officials will likely issue a condemnation, as they always do, in the coming days.
Last 5 posts by Jason Ditz