At least 28 soldiers with the pro-Saudi faction in Yemen were killed in the southern Abyan Province on Saturday, just a day before a nationwide ceasefire was scheduled to take place. A number of the troops were beheaded after being killed, according to officials.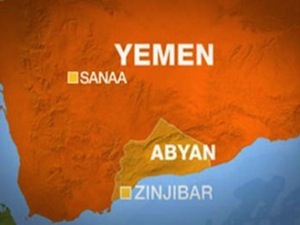 Interestingly, al-Qaeda in the Arabian Peninsula (AQAP) was quick to issue a statement denying responsibility, insisting they had absolutely nothing to do with the situation.
That's hard to believe, since AQAP is the main Islamist group in Yemen, and dominates the Abyan Province. There aren't exactly a lot of alternative possibilities other than AQAP for carrying out such an attack.
ISIS does have a presence in Yemen, but has never been reported in Abyan before. It is unclear why the troops were in Abyan in the first place, as the area isn't contested between pro-Saudi and Shi'ite Houthi forces, and is rather far afield from the main combat zones.
Last 5 posts by Jason Ditz