State Department Undersecretary for Political Affairs Thomas Shannon today sought to assure the Senate that Iran is not obtaining advanced missile technology or warplanes, insisting Russia had committed not to give Iran any ballistic missile tech, and was not doing so.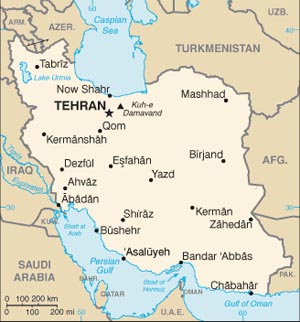 When pressed on the warplane issue, Shannon claimed the US would use its veto power at the UN Security Council to block any sale of Su-30 fighter jets to Iran, claiming any sales would need to be approved by the UN.
The Su-30 is a multi-role fighter from the late 1990s, and a popular export for Russia. Iran's existing multi-role fighters are mostly McDonnell Douglas F-4s from the 1960s and 1970s, along with some MiG-29 planes.
The US is claiming any fighter purchases for Iran under any circumstances need to be approved by the UN under the terms of the resolution endorsing the nuclear deal, though many diplomats say this is not the case, or at any rate is unenforceable. Iran hasn't talked much about acquiring new warplanes so far since the deal came into effect, but the age of the F-4s means that they'll need to be replaced eventually.
Last 5 posts by Jason Ditz