Afghan Defense Minister Masum Stanekzai today defended decisions in recent months to withdraw troops from the Helmand Province, saying it didn't make sense to spread forces thin across sparsely populated districts in the area.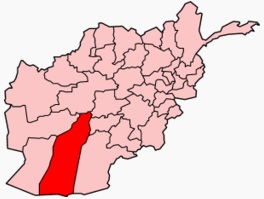 "It was exhausting forces in desert areas where they have less influence on the security of the civilians," Stanekzai insisted, saying that he believes the Taliban were moving from one district to the next in small groups anyhow.
The drawdown was initially presented as sending troops to shore up defenses elsewhere, as the Taliban was making significant gains. The Afghan military is often undermanned, with a large portion of its force existing only on paper.
Helmand, however, is a hugely valuable province for the Taliban to control, the heart of the nation's opium industry, and withdrawing security forces has also increased the rate at which Taliban gains are mounting, leaving the area de facto Taliban territory.
Last 5 posts by Jason Ditz