A series of US airstrikes against the Abyan Province capital city of Zinjibar killed at least 14 people, according to local medics, and all of the slain have been labeled "suspected" members of al-Qaeda in the Arabian Peninsula (AQAP).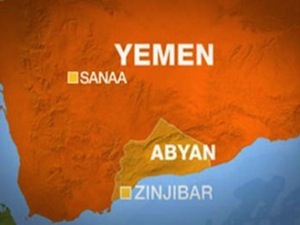 AQAP has held Abyan Province off and on since the Arab Spring, and retook it outright a year ago, during the outset of the Saudi invasion of Yemen. While it is considered extremely important as a long-term holding, al-Mukalla has since supplanted it as AQAP's largest city, and de facto capital.
The US has been launching a growing number of airstrikes against AQAP fighters, including one last week against an AQAP base that killed at least 50 fighters. Local AQAP leaders confirmed that incident, saying those fighters were going to attack the Shi'ite Houthis.
That has been a major complicating factor in attacks against AQAP during the Saudi war, as the Islamists are largely fighting alongside the Saudi coalition in attacks on the Shi'ite Houthis, but are also taking advantage of the war to make gains for themselves on the side.
Last 5 posts by Jason Ditz