Pentagon officials today are trumpeting the death of Abd al-Rahman Mustafa al-Qaduli, the ISIS Finance Minister, who they are presenting as the group's "No. 2 leader," in a long tradition of presenting people who are not Abu Bakr al-Baghdadi as the likely second-in-command for the caliphate.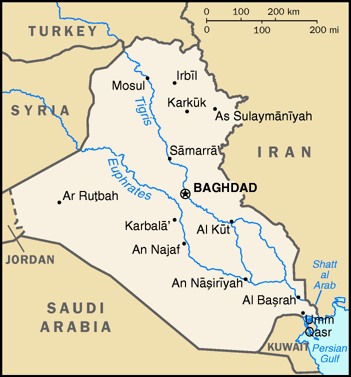 Despite Defense Secretary Ash Carter presenting the killing as a "successful targeting," officials reported to CNN that the initial plan was to take him alive, believing he could provide a lot of valuable insight into how ISIS funds itself.
Multiple helicopters full of special forces were sent to take Qaduli alive, but a US official says "something happened," and then they decided to just launch an airstrike against the car instead, killing Qaduli. Officials declined to say what that something was.
This is the second time Qaduli has been reported killed in the past year, after Iraq "confirmed" him slain in a previous US airstrike in Tal Afar. This time troops were certainly closer to him, so the chances of mistaken identity are presumably less.
Pentagon officials say that the death of Qaduli will harm ISIS' operational ability,  though similar predictions that the elimination of other ISIS members would dramatically weaken the group haven't borne out, with the group readily replacing lost commanders.