The Kurdish Peshmerga and the Iraqi military, backed by Shi'ite militias, are preparing to launch a major offensive in the oil-producing regions around Kirkuk, aiming to push ISIS away from one of the most economically important regions of the country.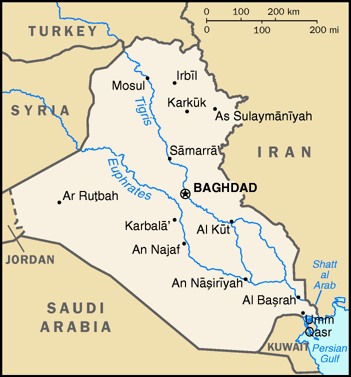 ISIS took the oil producing areas back in 2014, during the same gains that netted them the massive city of Mosul. The Iraqi military fled the city of Kirkuk in June 2014, and it was seized by the Peshmerga, making it de facto part of Kurdistan.
Since then, Kurdish forces have fought ISIS over villages in the area, with many falling multiple times. Getting ISIS out of this area outright would both make Kirkuk easier to defend and put forces closer to Mosul, which Iraqi officials say is their ultimate goal.
A victory over ISIS here, however, will likely set the stage for more dispute between the central government and the Kurdistan Regional Government (KRG) over the status of Kirkuk. Kirkuk is not legally part of the KRG under Iraqi law, but historically has a huge Kurdish presence, and the KRG has insisted they don't intend to leave.
Last 5 posts by Jason Ditz