Iraqi Maj. Gen. Najm al-Jubbouri predicted a straightforward military victory in his nation's offensive against ISIS in and around Mosul, saying the troops are just waiting for orders from the commander in chief to begin.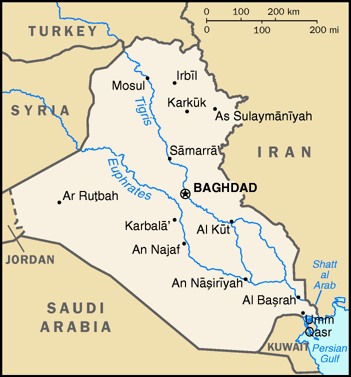 Jubbouri insisted there was "no way" for ISIS to defend the city and that everyone knows it, insisting that he does not expect to encounter much resistance and believes  the bulk of the ISIS forces were simply abandon their posts when the fighting begins.
This would be in keeping with the way the last battle for Mosul went, with Iraqi forces similarly abandoning their posts en masse in the face of a much smaller ISIS invasion force. Jubbouri's estimation that most of the ISIS forces in Mosul are just in it for the money, however, isn't obvious.
Jubbouri went on to claim that 70-75 percent of the population of Mosul would welcome the Iraqi military as liberators, an extremely high estimate considering the city is in the Sunni-dominated west, which was largely critical of the Iraqi government before ISIS even got there.
Last 5 posts by Jason Ditz