Previous US claims of having ISIS contained have ended up looking foolish in hindsight, but that didn't stop Brig. Gen. Wilson Shoffner in Afghanistan from making such a claim today, insisting ISIS is totally contained to a single district on the Afghanistan-Pakistan border.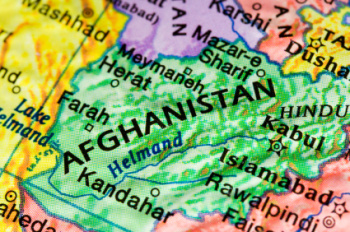 Brig. Gen. Shoffner downplayed the risk of ISIS in the region, saying the group is smaller than previously estimated and made up almost exclusively of "former Pakistani Taliban," adding that the US believes ISIS has no real appeal for Islamists in the region.
Shoffner went on to insist that ISIS was "really unpopular" in Nangarhar Province, where they are based, and that this would doubtless undermine their ability to build support anywhere else in Afghanistan.
US officials have previously sought to downplay ISIS' size in other countries, with President Obama famously declaring ISIS successfully "contained" the day before massive ISIS attacks in Paris.
Last 5 posts by Jason Ditz