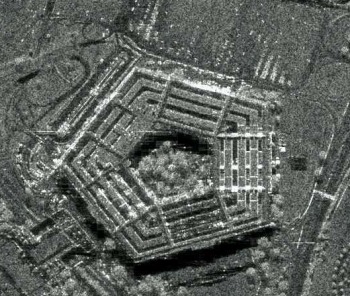 Pentagon officials say that a number of airstrikes carried out today against ISIS sites targeted "chemical weapons" facilities, saying they were acting based on intelligence gained from a captured weapons expert from the Saddam-era, who is said to have been a top figure in the ISIS program.
Pentagon spokesman Peter Cook said that the military believes they have enough intelligence to carry out more such operations in the future, and that while ISIS' capabilities won't be eliminated, they'll be significantly reduced.
ISIS has been increasingly using makeshift chemical weapons in their fights, particularly against Iraqi Kurdish forces, where blister agents in artillery shells have been fired with some regularity. Though both Iraq and Syria have given up their chemical weapons programs, ISIS appears to have acquired a lot of empty shells and other equipment from those old programs to be re-purposed for the current war.
US officials were a bit late to the recognition that ISIS had chemical weapons, even though ISIS has bragged about it in the past, long trying to blame such attacks on the Syrian government, even in cases when Syrian troops were targeted.
Last 5 posts by Jason Ditz