In comments today British counter-terror chief Mark Rowley warned that ISIS is preparing to launch "enormous and spectacular" attacks on Britain, with paramilitary-trained fighters preparing to attack "western lifestyle targets."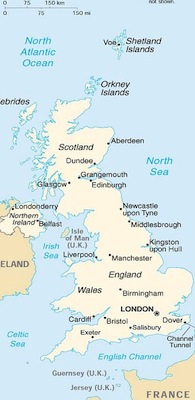 Previously, British officials had indicated that ISIS' focus was to inspire attacks on a small scale by random people with knives, but that in recent months their focus appears to be centered on "spectaculars" that had previously been considered next to impossible.
The focus is also seen as having shifted away from police and other "symbols of the state" toward broader targets of a general Western nature. Exactly what sort of targets this implies is not wholly clear, but officials likened it to the Paris attacks, in which a concert and parking lot near a soccer game were among the targets.
Since the Paris attacks, Western officials have been predicting major ISIS attacks, but believing an attack is likely in some major city at some future date does not necessarily mean officials will be in a position to actually stop it.