Citing growing shortages of troops because of widespread desertions, the Afghan military withdrew around 100 troops and police from checkpoints around the village of Yakhdan, in Uruzgan Province, leaving the village effectively under Taliban rule.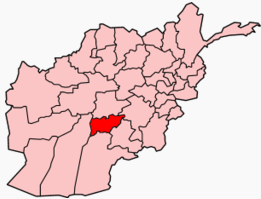 The Taliban had been fighting the troops there for months, and officials say they decided it was more important to create a "reserve battalion" in the neighboring Deh Rawud District than it was to continue to try to shore up the defenses around the village.
Local commanders didn't rule out trying to go back into the area and recover those checkpoints, but insisted that for the time being, they had to simply consolidate their defenses elsewhere while they wait for reinforcements.
The move is seen as likely a result of last week's NATO comments, in which the alliance urged Afghanistan to abandon its defense of some of its more remote districts in favor of moving toward a more offensive focus in fighting the Taliban.