A unique trial in that it doesn't involve a phony plot, fake explosives, or FBI informants, the US trial for former Air Force Vet Tairod Nathan Webster Pugh is scheduled to begin this week, with Pugh facing charges of being an "ISIS sympathizer."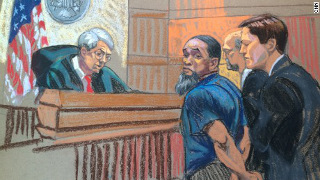 Pugh was captured at an airport in Turkey in January of 2015. He insists he was on vacation at the time, but officials say that he had propaganda videos on his computer, along with a letter telling his wife he wanted to join ISIS.
Pugh was in the Air Force from 1986 to 1990, and worked as an airplane mechanic in countries around the Middle East after that. The FBI says it was told in 2001 that Pugh "sympathized with Osama bin Laden," and that in 2002 he "wanted" to go to Chechnya, although he did not.
Pugh had been living in Egypt before his arrest, and is pleading not guilty to the charges against him. He is also facing charges of "obstruction of justice" because the iPod he was found with was wiped clean, leading the Justice Department to conclude he must've deleted stuff from it before his arrest in an attempt to conceal the evidence.