A flurry of new rhetoric surrounding the South China Sea has emerged today, with Taiwan claiming weekend satellite images show an air defense and radar system on Woody Island, in the disputed Paracel Islands chain. The Paracels, like most islands in the South China Sea, are subject to various claimants.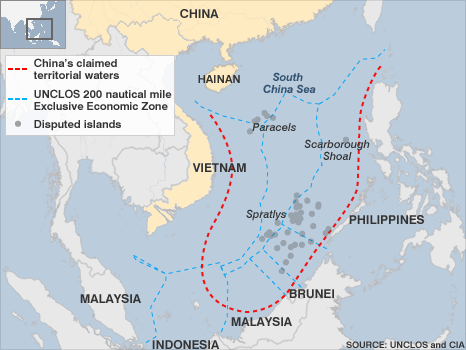 China, in de facto control of the Paracels for decades, didn't dispute the claim, but mocked the Western media for "hype" surrounding it, noting that the Woody Island defenses, along with the missiles in question, had been in place for years without any mention.
The ownership dispute over the Paracels predates World War 2. The French government annexed the island chain in 1933, despite the French Colonial Ministry cautioning that the islands were under Chinese sovereignty. Japan seized the islands in 1938, and in 1941 made them part of occupied Taiwan. After WW2, France and China clashed over the islands, with France ultimately controlling everything except Woody Island, which was under Chinese control.
South Vietnam ultimately "inherited" France's claimed annexation, and fought an unsuccessful naval battle with China in 1974. Since then, the islands have been exclusively under Chinese control. Today, in addition to China, the Vietnamese government claims the bulk of the island chain, based on the previous South Vietnamese claims, based on the previous French claims. Taiwan also claims the entire island chain based on it being made part of their territory during the Japanese occupation.
The US has made it their policy to back everyone's claims in the South China Sea, except for China's, though obviously the Vietnamese and Taiwanese claims conflict in this case as well. They warned against the "militarization" of the sea, though the Pentagon has primarily responded to this by sailing warships through the area.
Last 5 posts by Jason Ditz