Ukraine's Premier Arseniy Yatsenyuk has retained his post, at least temporarily, after surviving a vote of no-confidence in the nation's parliament today, which came in the wake of President Petro Poroshenko asking him to voluntarily resign.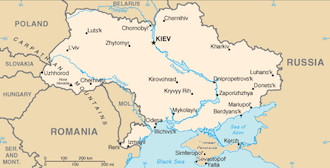 Poroshenko insisted that Yatsenyuk's government has failed and had "lost the coalition's trust," saying that the only answer he can see is a total reset of the cabinet under a new premier. He insisted this was preferable to snap elections.
After being elected on a promise of reform, Yatsenyuk's government has been blasted for widespread corruption, and last week the IMF publicly warned that they are preparing to stop the latest international bailout of Ukraine unless they make a "substantial effort" to rein in corruption.
Like a lot of nations, however, corruption is so heavily embedded into Ukrainian politics right now that reforms are a slow trudge, and ousting Yatsenyuk was likely meant more as an effort to buy more time from the IMF than to seriously replace him with anyone more reform-minded.
Last 5 posts by Jason Ditz