According to the Joint Monitoring and Evaluation Commission (JMEC) responsible for overseeing the ceasefire in South Sudan, the nation's troops carried out a massacre in October in Unity State, where they imprisoned 50 civilians in metal shipping containers, suffocating them to death.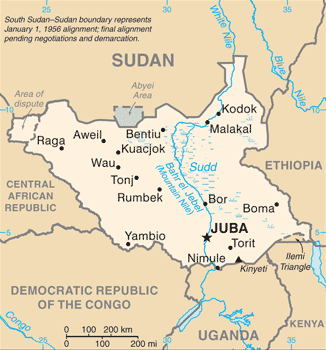 Reports of a large civilian death toll were investigated for months by the JMEC, who concluded it was the South Sudanese military that forced the civilians into the containers. This was one of several incidents in the report of civilians being killed by both government and rebel troops, but one of the largest and most high profile single cases.
South Sudan became an independent state in 2011, and fell into civil war in 2013, when the president accused his former vice president of an attempted coup. Supporters of the former VP became the rebels, and fighting has raged ever since.
Though there is a ceasefire in place now, both sides continue to accuse each other of violations, and there are constant concerns of the fighting resuming. Given how bloody the war has been so far, it's a concern with potentially huge ramifications for the fledgling nation.
Last 5 posts by Jason Ditz