At least 12 people were killed and an unknown number of others wounded this weekend when a group of :"infiltrators" attempted to cross the Syrian border into neighboring Jordan, getting into a shootout with border troops in the area.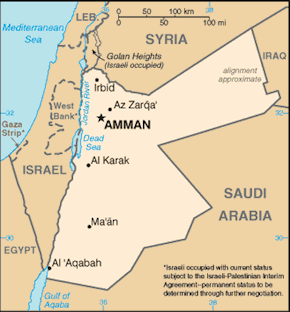 While Jordan had previously been a safe-haven for some pro-US rebel factions, the Jordanian government has recently imposed a full border closure, with orders to shoot and kill anyone trying to cross the border from Syria. There was no indication yet what faction the slain were from.
Jordanian officials, however, have made a big deal about ISIS and other Islamist factions trying to infiltrate the country as refugees, and are hyping this latest incident as adding to their concerns, though these people were heavily armed, and clearly not pretending to be refugees.
Jordanian military officials also said that two million unspecified "drug capsules" were seized from those trying to cross the border, which could mean these people weren't infiltrators from militant faction at all, but rather might simply be smugglers.