A day after scores of Israeli settlers took over a pair of buildings in the Palestinian city of Hebron, citing a purchase that the Defense Ministry says is almost certainly illegal, Israeli forces "evacuated" the settlers from the buildings.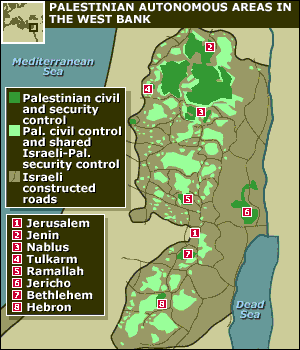 Far from a resolution, however, this appears to simply be a brief delay before the far-right Israeli government retroactively legalizes the takeover, with Prime Minister Benjamin Netanyahu's office saying the settlers are welcome to return once the paperwork is in order.
The statement from Netanyahu's office went on to praise the settlers as "standing bravely" against terrorism, and other ministers from the ruling Likud Party have suggested the takeover is a good way to spite the Palestinians for recent unrest.
Tourism Minister Yariv Levin praised the takeover as a "blessed effort to redeem and build the land," claiming Jewish settlers have an "historic right" to take over the buildings in the Palestinian city. The takeover sparked protests yesterday, and several Palestinians were hospitalized as Israeli troops cracked down on the "riots."
Last 5 posts by Jason Ditz