Despite reports that some 25% of Ramadi is still under direct ISIS control, and despite estimates that some 80% of the city has been totally destroyed in the attempt to retake it, Iraqi Prime Minister Hayder Abadi touted the mission as an unqualified success, bragging that no one thought Iraq could retake the Anbar capital, but they did.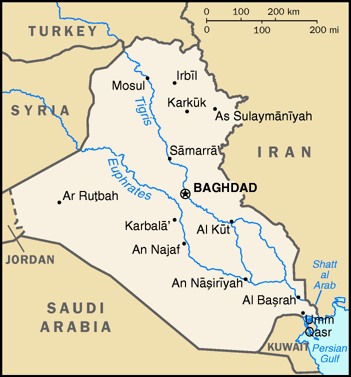 In his CNN interview, Abadi went on to predict a quick takeover of Mosul, ISIS' largest city, saying cooperation with local police will make that battle "much, much easier," before declaring ISIS to be "losing the momentum," and predicting Iraq would expel them entirely from the nation by year's end.
US Defense Secretary Ash Carter has been hyping the intention of the US military to orchestrate the ouster of ISIS from Mosul and Raqqa, their two main cities, this year, though these predictions are primarily being presented as the justification for "boots on the ground."
Mosul, which fell to ISIS in the summer of 2014, was supposed to be the focus of early 2015 fighting, though Iraq never made any serious attempt at the city, and indeed lost considerably more ground, including Ramadi, before finally managing to retake/destroy that city in the last couple of weeks of 2015. Despite confidence that the momentum has shifted, it has shifted several times in the ISIS war, and Iraq still hasn't made durable gains in the fighting.
Last 5 posts by Jason Ditz