At least 30 people are confirmed killed today after gunmen stormed the campus of Bacha Khan University, just outside of Peshawar, and began executing students. Officials say the death toll is expected to rise and that as many as 40 could be dead.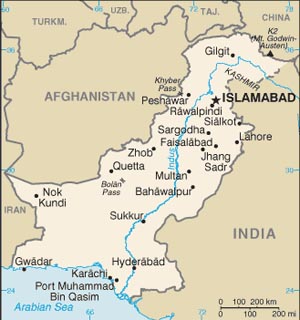 The attack drew immediate comparisons to the December 2014 attack on he Army Public School, just 25 miles away, in which Pakistani Taliban gunmen stormed the school killing 145 people, mostly students.
There is considerable confusion, however, about who launched this attack. Tehreek-e Taliban Pakistan (TTP) commander Umar Mansoor claimed credit for the attack shortly thereafter, but the TTP's main spokesman Muhammad Khorasani later issued a statement not only denying any TTP involvement, but condemning the attack on a "non-military educational institute."
Pakistani security officials claimed "major breakthroughs" in their investigation into the attack, but said that exactly what they found out will be shared with the public "later." Such a large attack in Pakistan, if it turns out not to be a TTP faction, could mean one of the many other militant factions therein is looking to expand its profile.