At least 15 people were killed, mostly policeman, and 25 others were wounded when a suicide bomber attacked a polio vaccination clinic in the Pakistani city of Quetta. The attack has already been claimed by both the Pakistani Taliban (TTP) and Jundallah.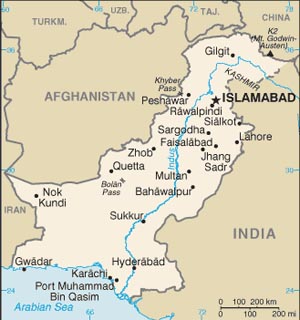 The suicide bomber detonated next to a police van, which was sent to provide a security escort to the vaccination workers, who are often targeted by militants. Since the US claimed the use of a phony vaccination program to track down Osama bin Laden, many in Pakistan have treated vaccination programs as probable shams or foreign plots.
The Jundallah statement threatened to launch more attacks on more polio workers in the coming days, while the Pakistani Taliban statement insisted that the workers were trying to "sterilize children" with their vaccinations.
Once a scourge the world over, polio is largely nonexistent outside of Pakistan and the bordering parts of Afghanistan these days, with fear and mistrust of the vaccination programs keeping it from being eradicated, particularly in rural areas.
Last 5 posts by Jason Ditz